A Photographer in front of a monument to William I (German Emperor) at "The Siegesallee" – A boulevard within Tiergarten park (Berlin) – which contained numerous statues of significant historical figures – mainly war heroes and royal families.
The Siegesallee was painstakingly relocated in 1938 to another section of the park to make way for a road- but was later destroyed and buried after heavy bombing during World War II.
Most of the statues were recovered and restored in the 1970's – these statues now stand in the nearby Spandau Citadel.
The Same Location Today: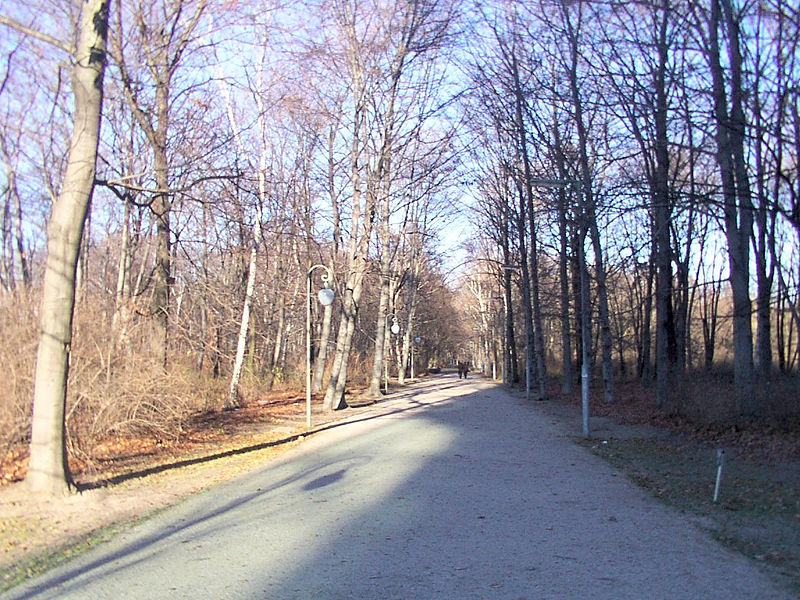 Location of Image: