Maribor, Slovenia 1913
The Old Town Hall at Grajski trg (Castle Square).
From Wikipedia:
Built in 1515.
Adolf Hitler addressed local Germans from the building's main balcony, overlooking the square, during his brief 1941 visit to the city.
In the square outside the hall there stands the Plague Memorial, which commemorates the "black death" that devastated the city in 1680.
The Old Town Hall Today: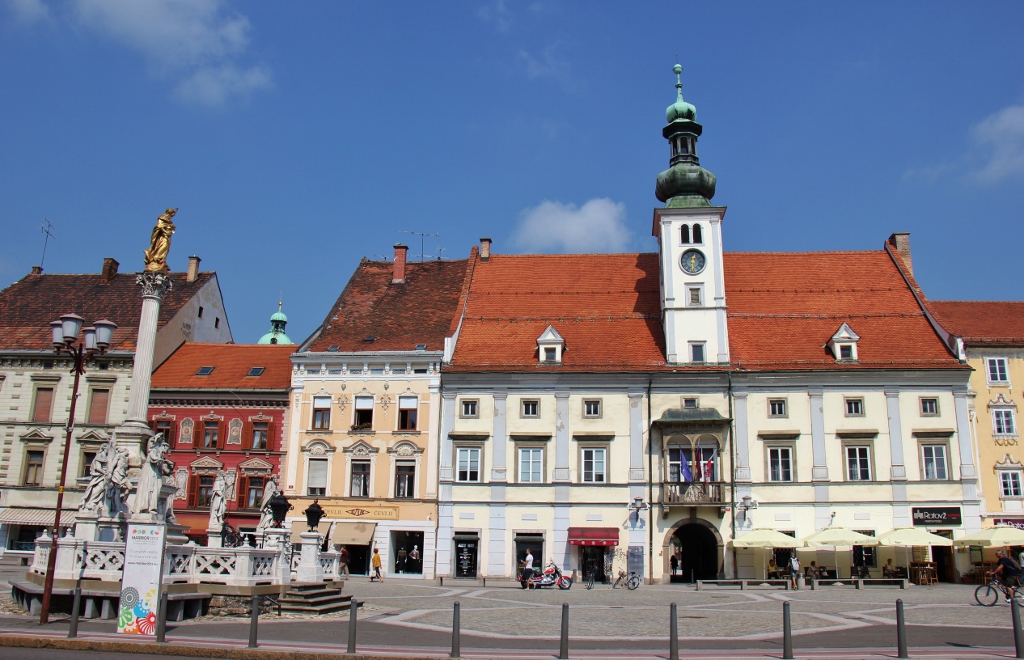 GOOGLE STREET VIEW:
And here is a photograph from around the corner: http://pastonglass.com/box/box-7410/1913-series-5-45/